Introduction
Illustrated manuscripts are sometimes buried in repository catalogs and difficult to distinguish from unillustrated ones. This page provides users with advice for locating images in print and digital manuscripts, archiving images for research, and Using images in projects and teaching. There is also a list of resources for Archiving Images Pre- and Post Research, and a few suggestions for adhering to Copyright restrictions.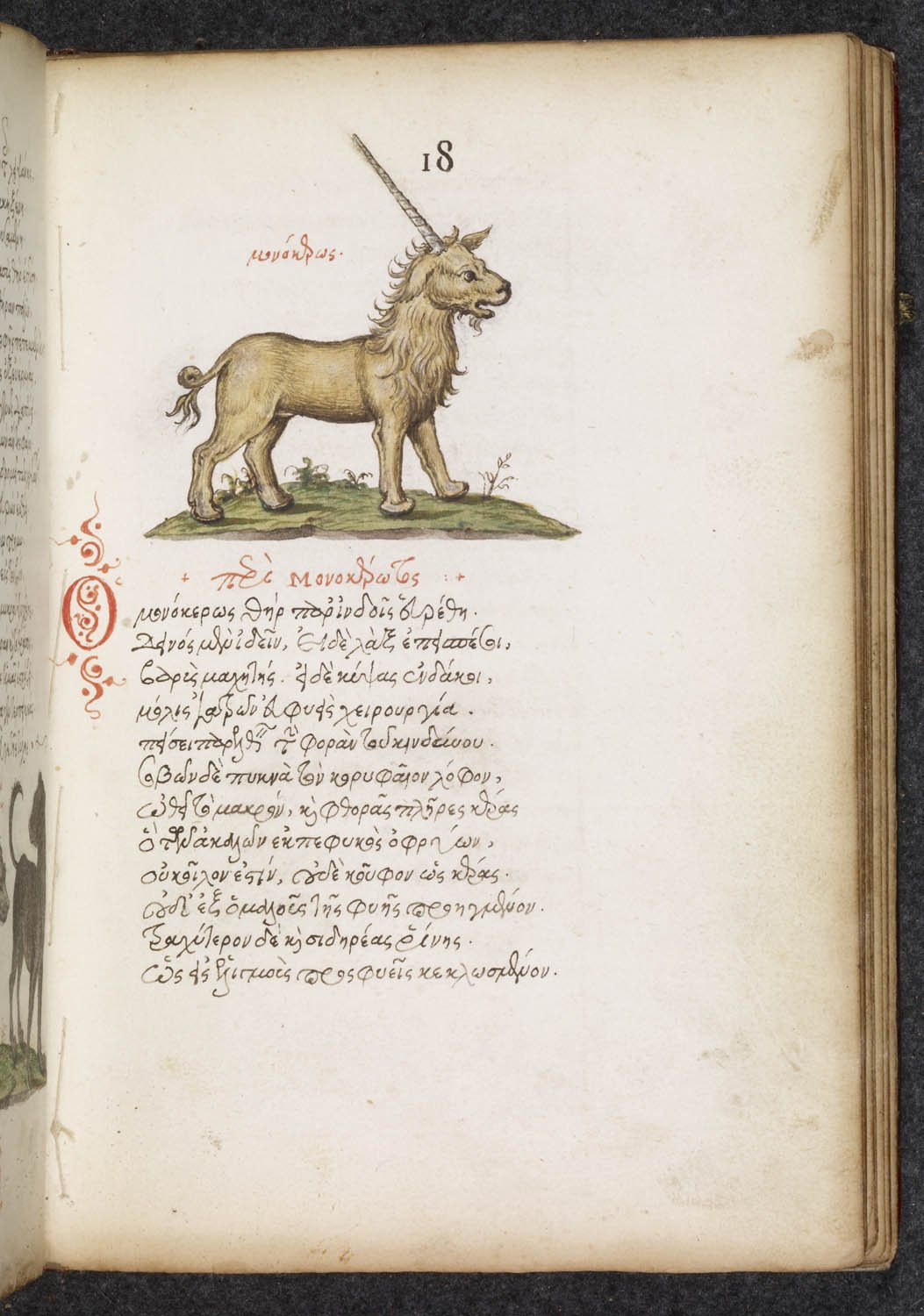 Miniature of a unicorn, in Philes,
De natura animalium
(France, 16th century): London, British Library,
MS Burney 97
, f. 18r. The British Library.